Surya Grahan 2021 – India Date aur Time, Janiye Surya Grahan 2021 Kab Hai in Hindi
Surya Grahan prakrti ke sabse naatakeey khagoleey pradarshanon mein se ek hai. Surya Grahan tab hota hai jab Prithvi, Chandrama, aur Surya ek hee line mein sanrekhit hote hain, aur Chandrama Prithvi aur Surya ke beech se gujrata hai, aanshik roop se ya pooree tarah se hamaare nikatatam taare, yani Surya ko cover kar leta hai. Surya Grahan chaar prakaar ke hote hain jinmen total, annular, partial aur hybrid surya grahan shamil hain. Is article mein, ham Surya Grahan 2021 in India Date aur Time ke baare mein janenge, aur any jankari ke bare me Hindi mein baat karenge.
---
Surya Grahan 2021 Date in India
Guruvaar 10 June ko 2021 ka pehla Surya Grahan lagega. Surya Grahan 2021 India se dikhaee dega lekin Arunachal Pradesh jaise poorv ke kuchh rajyon mein hee dikhaee dega. NASA ne kaha ki yah Russia, Canada, aur Greenland ke kuchh hisson se dikhaee dega. Yah pehli baar northern Ontario aur Canada ke Lake Superior ke north side dekha jaega. Iske Canada mein lagabhag teen minat tak dikhai dene kee ummeed hai.
Surya Grahan ek praakrtik ghatana hai jo Surya ke prakaash ko Prithvi tak nahin pahunchane ka parinaam hain. Aisa aamataur par chandrama ke Prithvi aur Surya ke beech aa jaane ke kaaran hota hai, jaise ki hamne upar bataya. Surya Grahan ke dauraan, hamaara praakrtik upagrah (natural satellite) ham par chhaaya daalata hai.
---
Surya Grahan 2021 Time in India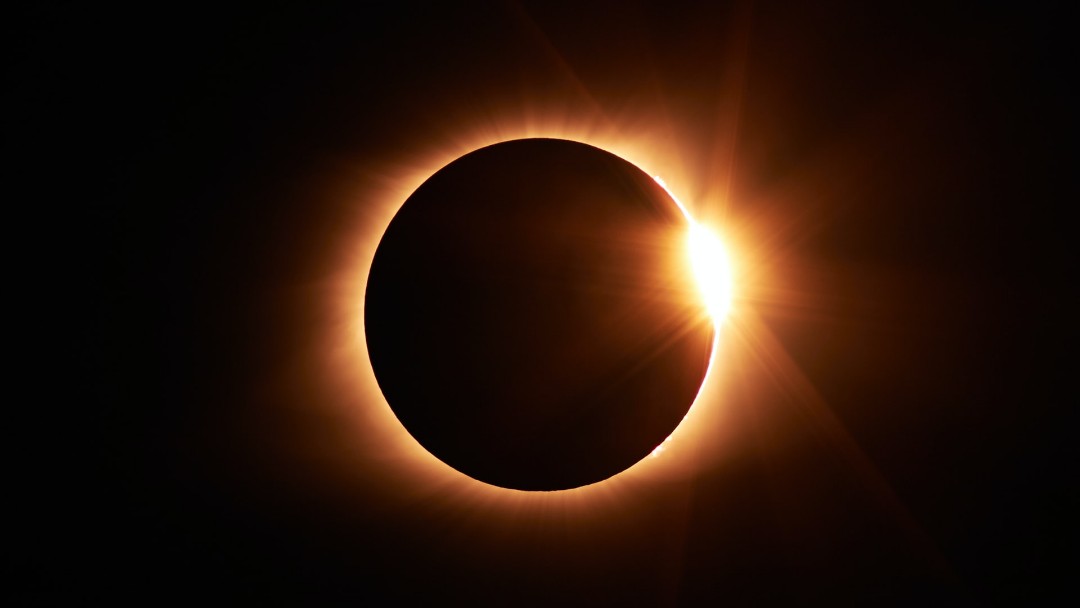 Apne charam par, yah Greenland se dikhaee dega jahaan log Ring of Fire dekh sakenge, jaise upar maujood photo mein dikhaya gaya hai. Uske baad, yah Siberia aur uttaree dhruv (North Pole) mein bhee dikhaee dega. Reports ke anusaar Surya Grahan 2021 ka time dopahar 1:42 baje ISTst (8:12 UTC) se shuroo hoga aur 10 June ko dopahar 1:11 baje IST (13:11 UTC) par samaapt hoga. Aur, jankari ke liye aapko bata den ki yah ek annular Surya Grahan hoga, haalaanki kuchh sthaanon par ise partial Surya Grahan ke roop mein dekha jaega.
---
FACT: 10 June ko lagne vaala Surya Grahan Surya ko 97 pratishat tak dhak lega. Chandrama kee chhaaya Prithvi par ek nishaan banaati hai jise samagrata ke path ya "path of totality" ke roop mein jaana jaata hai. Din mein thodee der ke lie pooree tarah se andhera ho jaata hai jab chandrama pooree tarah se Surya ko path of totality mein block kar deta hai.
---
Samapan
Prakaash ke avaruddh hone ke aadhaar par, vibhinn prakaar ke Surya Grahan hote hain. Udaaharan ke lie, yadi chandrama aur Prithvi ek seedhee rekha mein hain, to hamaaree duniya ka ek chhota sa hissa hee sooraj kee roshanee dekh paega aur din mein bhee aasamaan mein andhera chha jaata hai.
Aanshik Surya Grahan ya partial Solar Eclipse ke maamale mein, Surya, chandrama aur Prithvi bilkul panktibaddh nahin hote hain. Isalie, Surya kee satah ke keval ek chhote se hisse par ek gaharee chhaaya dikhaee detee hai.
Antim prakaar annular Surya Grahan hai jahaan chandrama Prithvi se sabse door hai. Surya ke prakaash ko avaruddh karane ke bajaay, chandrama ke chaaron or ek "Ring of Fire" ban jaata hai.