NTA NEET Exam 2021 Latest News in Hindi – Application Form Jald Aane Kee Ummeed, Check neet.nta.nic.in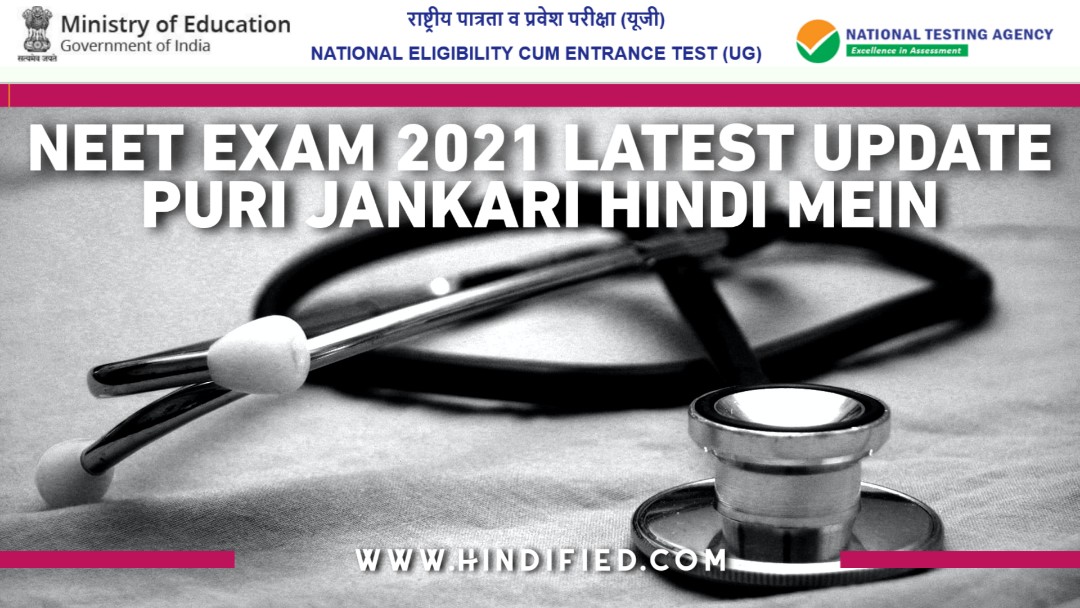 Medical ke aspirants ka intajaar finally khatm hua. NEET UG 2021 aur JEE Mains 2021 exam dates ke baare mein antim nirnay jald hee NTA dvaara ghoshit kiya jaega. Rashtriye Pareekshan Agency (NTA) aaj National Eligibility cum Entrance Test (NEET) 2021ke lie application form jaaree karegee. NTA NEET ki Official website, neet.nta.nic.in aur ntaneet.nic.in par link activate kar diya gaya hai. Official website par NEET 2021 application form upalabdh hoga. UG courses mein entrance ke lie medical entrance exam 1 August ko honee hai.
---
NTA NEET 2021 Website Hui Live
National Testing Agency (NTA) ne NEET 2021 kee Official website neet.nta.nic.in ko active kar diya hai. Neet kee Official website 2021 ko sabhee medical ummeedavaaron ke lie 2 June ko launch kiya gaya hai. NEET 2021 par kisee bhee latest update kee ghoshana ab aadhikaarik NTA website par kee jaegee. NEET official brochure ke saath NEET Application Form 2021 neet.nta.nic.in 2021 par jald hee jaaree hone kee ummeed hai.
Isse pehle NTA ne 12 March ko NEET 2021 ka notification nta.ac.in par jaaree kiya tha. Notification ke mutaabik NEET UG 2021 ka aayojan 1 August ko kiya jaega. Iss saal lagbhag 16 lakh ummeedavaaron ke NEET application form 2021 bharane kee ummeed hai.
Application form ke alaava, NEET admit card, answer key, result, aur NEET 2021 par kisee bhee mahatvapoorn soochana ko "news and event section" mein NTA NEET kee Official website par update kiya jaega. Jo ummeedavaar NTA NEET website par registration karenge, unhen login details diya jaega. Aavedak apna application status aur kisee bhee anya update ko ntaneet.nic.in par apne login details ka upayog karke dekh sakenge.
---
NEET Exam 2021 Eligibility Criteria in Hindi
Age Limit – Entrance ke samay ummeedavaaron ne 17 varsh kee aayu pooree kar lee hogee, ya 31 December, 2021 ko ya usse pehle us aayu ko poora kar lenge. NEET UG ke lie upper age limit exam ke din 25 varsh hai. Reserved category ko adhikatam aayu seema mein 5 varsh kee chhoot dee gaee hai.
Qualification – Ek ummeedavaar ko mukhy vishayon ke roop mein jeev vigyaan (biology), bhautikee (physics), aur rasaayan vigyaan (chemistry) ke saath Class 12 mein pass hona chaahie. Jinke result abhi nahi aaye, aur aane vaale hain, ve bhee NEET UG 2021 ke lie apply kar sakte hain. Open School se ya private candidates ke roop mein 10+2 passed vaale ummeedavaar apply karane ke lie paatr nahin (not eligible) hain.
---
NEET Exam 2021 Application Process in Hindi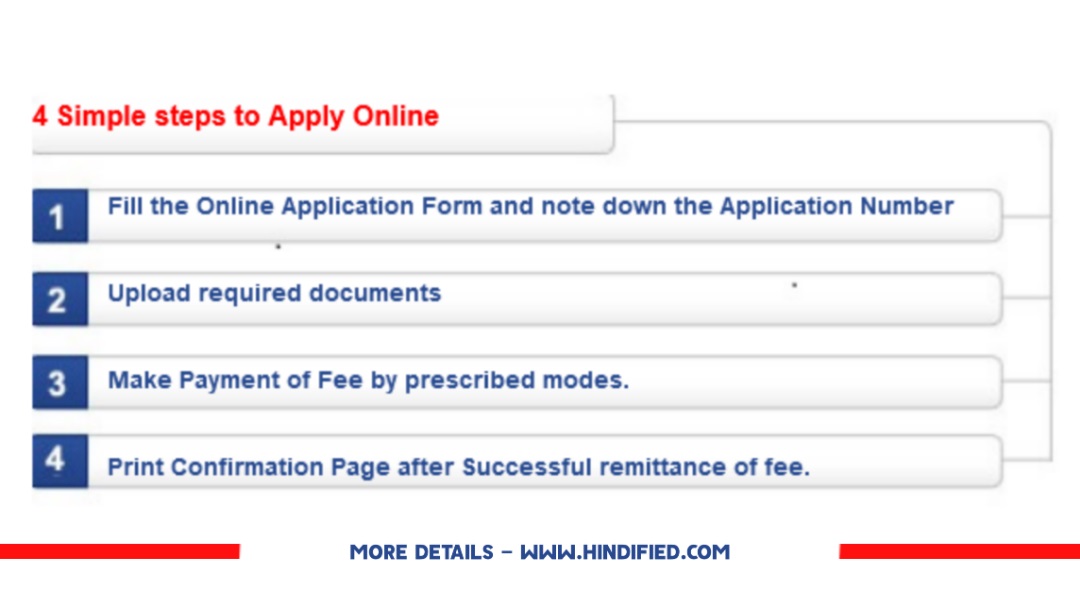 Desh bhar ke vibhinn bhaag lene vaale sansthaanon dvaara pradaan kie jaane vaale MBBS, BDS, BAMS, BSMS, BUMS, aur BHMS course mein entrance paane ke ichchhuk sabhee medical ummeedavaar NEET 2021 ke lie apply kar sakate hain. Ek baar application form nikal jaane ke baad, eligibility criteria vaalee soochana broucher, exam praaroop bhee jaaree kiya jaega.
NEET UG 2021 apply keval ntaneet.nic.in par online mode mein accept kiya jaega. Kisee anya mode mein NEET 2021 ka application form sveekaar nahin kiya jaega.
Aavedakon ko yah sunishchit karna chaahie ki application form mein diya gaya eMail address, aur mobile number valid hona chaahie kyonki sabhee soochana/sanchaar NTA dvaara registered eMail address ya aapke mobile number par bheje jaenge. Unhen nirdhaarit tithi aur samay ke bheetar apply shulk ka bhugataan karna hoga. NEET UG 2021 apply keval e-payment modes (net banking, e-wallets and Debit/Credit card) ke maadhyam se online mode mein sveekaar kiya jaega.
---
NTA NEET Exam 2021 Ke Liye Required Documents
Candidate kee passport size photograph ki scanned copies.
Let hand ke angoothe ke nishaan kee scanned image.
Class 10 exam kee scanned copy application form bharte samay website par upload karni hogi.
---
Dhyaan Rakhen
Entrance exam Hindi, aur English sahit 11 bhaashaon mein pen aur paper mode ke maadhyam se aayojit kee jaegee. NEET UG 2021 ke lie official notification abhee jaaree nahin kee gaee hai. Notification jaaree hone ke baad apply prakriya shuroo hogee.
Ummeedavaaron ko sabhee latest update ke lie NEET 2021 website chek karate rahana chaahie. Neet application form, schedule, broucher, admit card, answer key, result, aur cut-off jaise sabhee pramukh update neet.nta.nic.in par ghoshit kie jaenge. Chhaatron ko yah bhee salaah dee jaatee hai ki ve mahatvapoorn soochanaon aur press release se updated rahen jinhen neet.nta.nic.in par update kiya jaega.