Dr KK Aggarwal in Hindi – Padma Shri aur IMA ke Poorv Adhyaksh 62 Saal Kee Umar Mein COVID Se Nidhan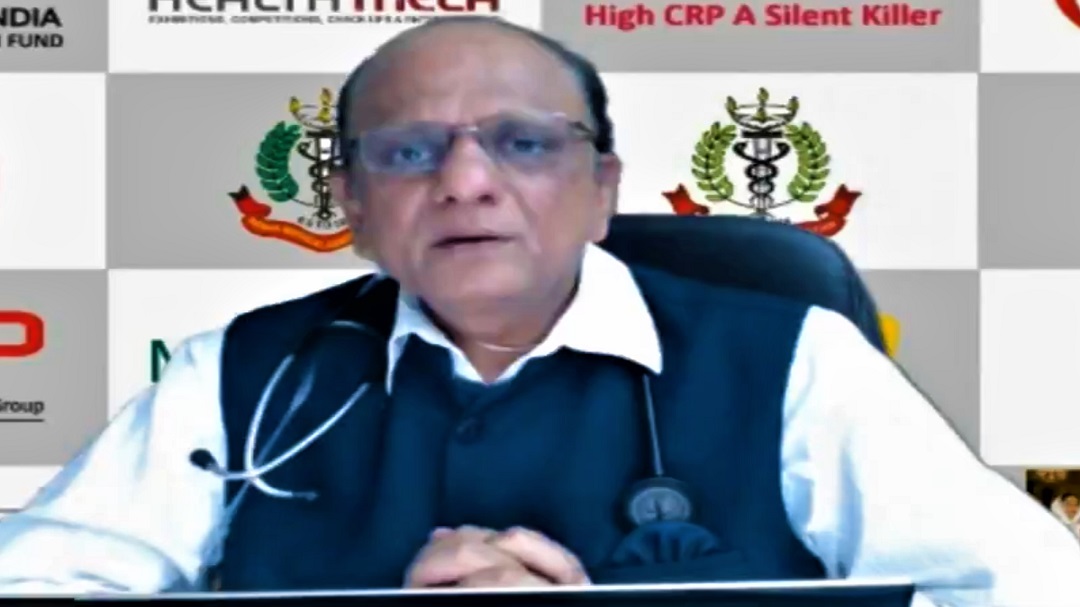 Padma Shree puraskaar se sammaanit aur Indian Medical Association ke poorv adhyaksh Dr KK Aggarwal ka COVID-19 ke saath lambee ladaee ke baad nidhan ho gaya. Dr KK Aggarwal ka somvaar raat 11.30 baje New Delhi ke Akhil Bharatiye Aayurvigyaan Sansthaan (AIIMS) mein nidhan ho gaya. Dr KK Aggarwal pichhale kuchh dinon se AIIMS mein bhartee the aur ventiletar support par the. Peshe se hrday rog visheshagy (Cardiologist), vah Heart Care Foundation of India ke pramukh bhee the. Unhonne apnee school kee shiksha Delhi mein kee aur Nagpur vishvavidyaalay se MBBS kee padhaee pooree kee. Vah social media par sakriy the aur COVID-19 ke vibhinn pahaluon ke baare mein baat karte hue apni videos bhi post karte the. Iss article mein, ham Dr KK Aggarwal in Hindi mein baat karenge, aur unke jeevan se judi kuch tathyon ke baare mein bhi.
---
Dr KK Aggarwal Aur Social Media Se Logon Ki Madad
Dr KK Aggarwal YouTube par niyamit roop se apni videos upload karte rehte the. Unki videos ke madhyam se unhone logon kee madad kee aur anaginat logon kee jaan bachaane mein kaamayaab rahe. Coronavirus ke beech apne kaee video mein, Dr Aggarwal ne logon ko ghaatak COVID-19 se nipatane mein madad karane ke lie davaen bhi batayi.
Coronavirus mahmaari ke dauraan bhee, unhonne janta ko shikshit karane ke lie nirantar prayaas kie aur kaee video aur shaikshik kaaryakramon ke maadhyam se 100 million se adhik logon tak pahunchne mein saksham rahe aur anaginat logon kee jaan bhi bachaee.
Apne Facebook par, Dr KK Aggarwal lagaataar COVID-19 sankraman aur naveenatam Black Fungus Infection ke baare lagataar post karte rahate the. Dr KK Aggarwal kee ek aur upalabdhi yah thee ki vah apne mupht videos ke maadhyam se logon aur COVID-19 rogiyon ke beech shaanti kee bhaavana paida karane mein kaamayaab rahe. Inke video ko na keval Bharat mein, balki dunia bhar ke logon se kafi acchha response milta tha. Svaasthy sambandhee muddon par charcha karne ke alaava, Dr KK Aggarwal ne lagaataar saikadon ghante online prashnottar satr aayojit kie, jahaan aam log aur visheshagy doctor kaee svaasthy muddon par unake saath jude rahe.
---
Svaasthy Dekhbhaal Peshevaron Ke Lie Dr KK Aggarwal Ke Sujhaav
Lagabhag do haphte pahale, Dr KK Aggarwal ne ek Facebook video saajha kiya tha jab vah COVID-19 aur pneumonia se peedit the. Inhone doktaron se 100 rogiyon ka ek samooh banaane aur unhen video call ke maadhyam se sanyukt paraamarsh dene ka aagrah kiya.
Dr KK Aggarwal ne Hindi mein video mein kaha, "Jitne bhi COVID rogee hain, aur jinke lakshan samanaya hain, un sabhee ko ek baar mein ek hee chaat ke neeche bulaya jana chaiye aur paraamarsh diya jaana chaahie." Unhonne kaha ki "Ek ek karke paraamarsh ke lie samay nahin hai, Samaan lakshanon vaale 100 logon ko ek saath rakhen aur unhen ek sanyukt paraamarsh den".
---
Dr KK Aggarwal Ki Last Video
If you're aware of the distance you can cover at your best in 6 mins, it would help you assess the lung involvement using 6 min walk test if/when you contract #coronavirus

Note: Dr KK is recovering from COVID-19, meanwhile this account is being managed by HCFI & Medtlaks. pic.twitter.com/lTvwKI3vf0

— Dr K K Aggarwal (@DrKKAggarwal) May 17, 2021
Apni akhiri video mein Doctor ne kaha "Mujhe COVID pneumonia hai jo badh raha hai," unhonne apni video mein kaha. "Lekin phir bhee raaj kapoor ke shabd yaad rakhen – "Picture abhee baakee hai..The show must go on!."