Cyclone Tauktae News in Hindi – Meaning, Latest Update, aur Kya Aapko Ghabrana Chaiye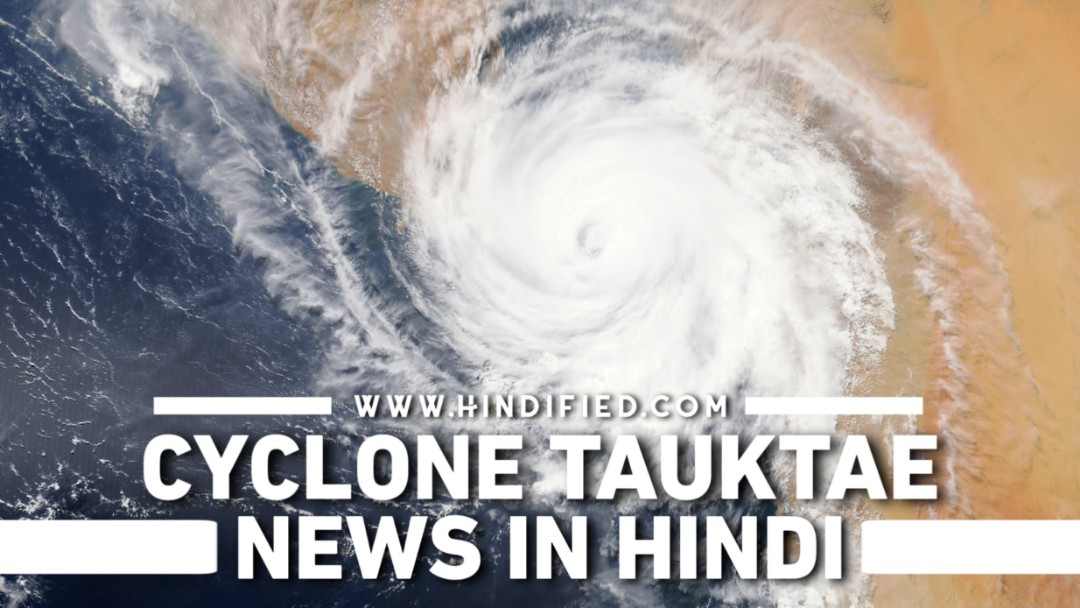 17 May, 2021 ko Bharatiye raajy Gujarat mein asaamaany roop se shaktishaalee Cyclone Tauktae ne dastak dee. NASA-NOAA Suomi NPP upagrah par maujood Visible Infrared Imaging Radiometer Suite (VIIRS) ne Cyclone Tauktae kee coloured photo ko isake Porbandar and Mahuva se takraane ke kuchh ghante pahale praapt kiya. Chakravaat ne pichhale do dinon mein Gujarat aur Maharashtra sahit kam se kam paanch Bharatiye raajyon mein kahar barapaaya hai. Iss article mein, ham janenge Cyclone Tauktae Meaning in Hindi, isne ab tak kitne logon ki jaan lee hai, aur iss toofaan se judi anya jaruri baatein.
---
Tauktae Meaning in Hindi
Chakravaaton ya cyclones ka naam, logon ke lie cyclones ko yaad rakhna aur unkee pahachaan karna aasaan banaane ke lie, rakha jata hai. Ek naam ke saath, jaagarookata paida karna aur alert bhejna kaphi aasaan hota hai. Isi tarah Cyclone Tauktae ka naam bhi rakha gaya hai.
Cyclone Tauktae ko iska naam Bharat ke padosee desh Myanmar se mila hai, jisaka arth hai "Gecko", jo ki ek chipkali ko kaha jata hai. Gecko Myanmar ki bolee mein ek atyadhik unchi awaaz nikalne wali chipkali hoti hai. Toh islye Cyclone Tauktae ka Hindi meaning "Chipkali" hai.
Vishv Mausam Vigyaan Sangathan (WMO), Sanyukt Raashtr Aarthik aur Saamaajik Aayog Asia, chakravaaton ko naam dete hain. Bharatiye Mausam Vigyaan Vibhaag (IMD), duniya ke chhah RSMC mein se ek hai, jise uttar Hind Mahaasaagar kshetr mein ushnakatibandheey (tropical) cyclones ko naam dena anivaary hai. WMO aur UN ESCAP mein Bharat, Myanmar, Bangladesh, Pakistan, Sri Lanka, Oman, aur Thailand shaamil hain. 2018 mein, WMO aur ESCAP mein paanch aur desh (UAE, Saudi Arabia, Iran, Qatar, and Yemen) shaamil huye. Pichhale saal Bharatiye Mausam Vigyaan Vibhaag ne 169 nae cyclones kee soochee jaaree kee thee, jinka sujhaav 13 deshon ne diya tha.
---
Tauktae Ka Bharat Mein Kahar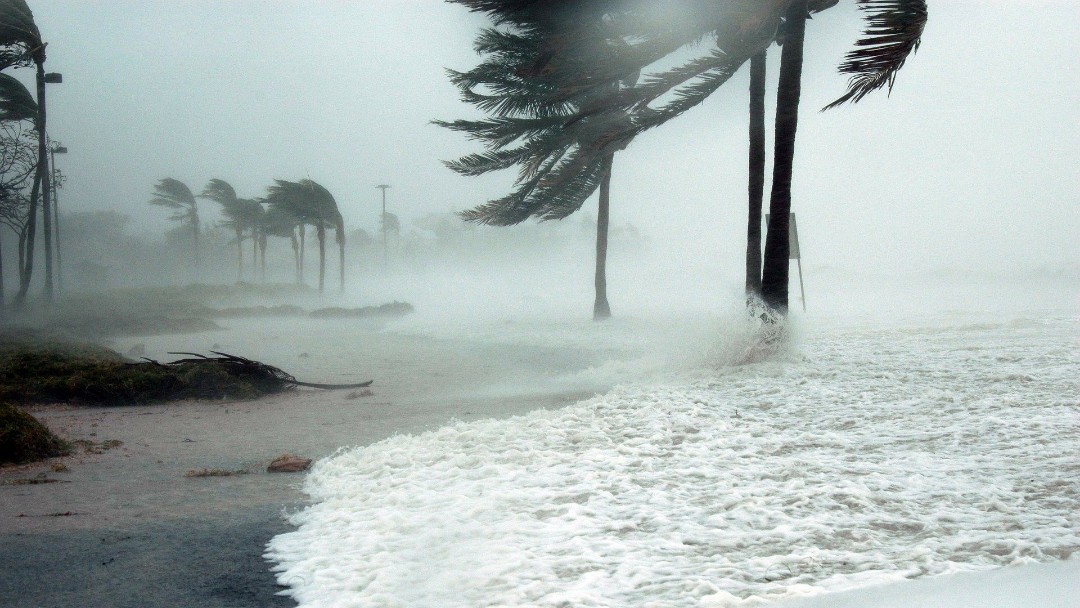 Arab Sagar mein lagataar vikasit hone vaala Cyclone Tauktae chautha chakravaat hai. Nausena ke adhikaariyon ne kaha ki Arab Sagar mein doobne se pahale Cyclone Tauktae ke prakop mein P305 jahaaj par kam se kam 26 karmee maare gae hain. Barge par savaar 50 se adhik log, aur Varaprada naamak nauka abhee bhee laapata hai. Somvaar shaam saat baje barge doob gaya.
Adhikaariyon ne Budhvaar ko kaha ki Gujarat ke 12 jilon mein cyclone ke kaaran ab tak 46 logon kee maut ho gaee hai. Saurashtra kshetr ke Amreli jile se 15 mauton kee soochana milee thee, jo somvaar raat ek atyant bheeshan chakravaatee toophaan ke roop mein raajy ke tat ko paar karne vaale cyclone se sabse adhik prabhaavit tha.
---
Cyclone Tauktae Latest Update in Hindi
Cyclone Tauktae ke avashesh philhaal Bharatiye mausam ko prabhaavit karate rahenge. Bharatiye Mausam Vigyaan Vibhaag (IMD) ke latest update ke anusaar, Cyclone Tauktae ke mangalavaar shaam tak kamajor hone kee ummeed hai, aur cyclone ke avashesh agale do dinon tak poore Rajasthan se pashchim Uttar Pradesh kee or badhate rahenge.
Isake prabhaav se, Gujarat kshetr, Saurashtra, aur dakshin Rajasthan mein mangalavaar ko, aur budhavaar ko uttaree Rajasthan mein alag thalag sthaanon par bahut bhaaree varsha hone kee sambhaavana hai.