China Rocket News in Hindi – Yahaan Gira Chinese Rocket Long March 5B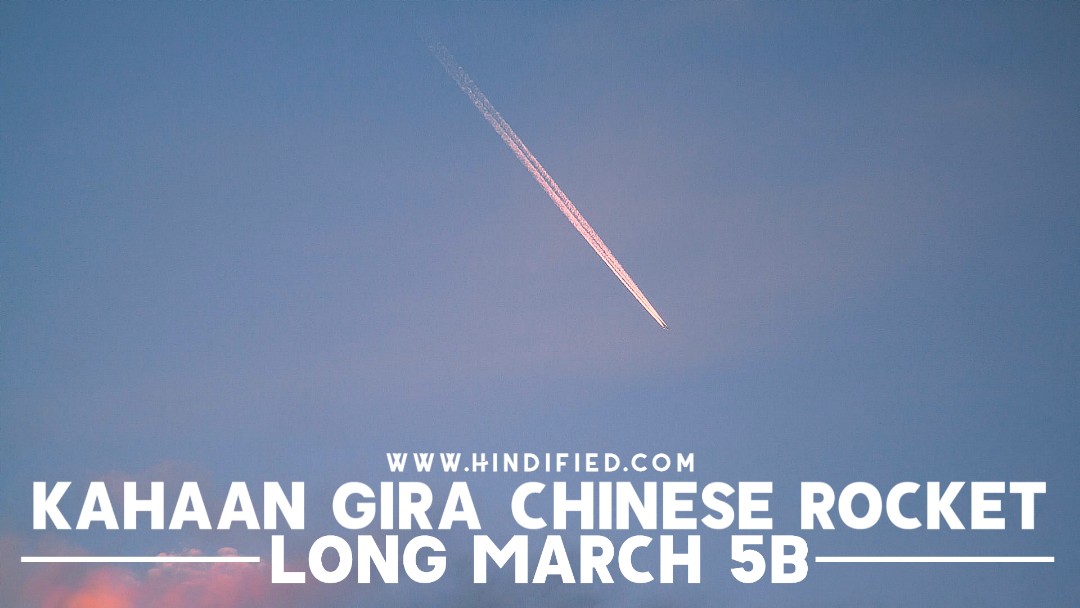 Chinese Rocket Long March 5B ko China dvaara April ke ant mein desh ke Space Station ke pahale hisse ko vitarit karane ke lie launch kiya gaya tha, lekin anya bade launch vaahanon ke vipareet jo aamataur prthvee mein pahale se tay jagah par vapas girte hain (jaise ki samundr), lekin Long March 5B mein ek takniki kharabi ke karan aisa nahi ho paya. China ke videsh mantraalay ne shukravaar ko kaha ki rocket se kisee bhee tarah kee kshati hone kee sambhaavana nahin thee kyonki isaka adhikaansh hissa dobaara dhari ke vaayumandal (atmosphere) me pravesh ke dauraan jal jaega. China dwara, Chinese Rocket ke prithvi par aaj subh girne ke baad Ravivaar ke bayaan mein kaha gaya, "Adhikaansh rocket ke hisse vaayumandal mein pravesh ke dauraan jal gaye hain aur nasht ho gaye hain."
---
Kahaan Gira China Rocket Long March 5B?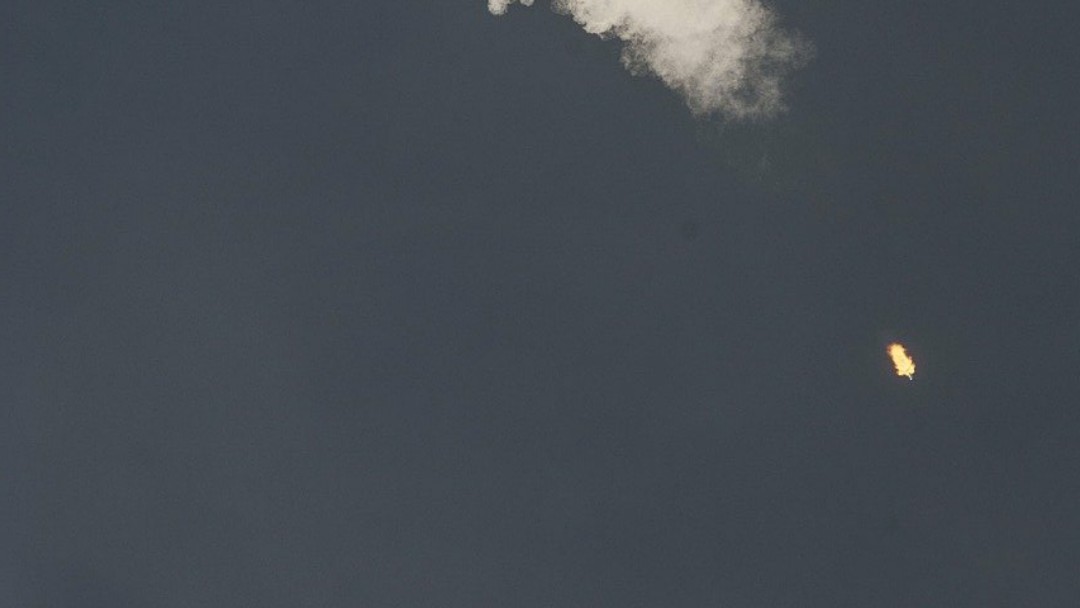 Chinese Space Agency ne ravivaar (9 May), yaani aaj ghoshana kee ki Chinese Rocket ka ek bada hissa prthvee ke vaataavaran mein phir se pravesh kar gaya aur Hind Mahaasaagar (Indian Ocean) mein vighatit ho gaya. Yah khabar kaee logon ke lie raahat kee baat hai kyonki is baat ko lekar kayaas lagae ja rahe the ki 18 tonnes ka China ka Rocket aakhir kahan crash hoga.
Long March 5B Rocket ke kuchh hisson ne Beijing ke samay subah 10:24 baje vaayumandal mein pravesh kiya aur longitude 72.47 degree East aur latitude 2.65 degree North coordinates par crash ho gaya. Durghatanaagrast point ke nirdeshaank ke anusaar durghatanaagrast Chinese Rocket ab Maldives dveepasamooh ke pashchim mein sthit hai.
---
China ke Rocket Ne Pahli Baar Aisa Nahi Kiya
Long March 5B jaisi durghatana koi pehali baar nahi hua hai, aisi durghatana pichhale saal, Chinese adhikaariyon ke niyantran kho jaane ke baad pashchim Africi desh Ivory Coast mein Chinese Rocket ka ek hissa durghatanaagrast ho gaya tha aur kai imaaraton ko nuksaan phauchaya tha, halanki uss ghatana mein kisi ke ghayaal hone ki khabar nahi aayi. Is tarah ke paridrshyon se bachane ke lie, kuchh visheshagyon ne Chinese Rocket Long March 5B ko re-design karne kee salah di hai. Chinese Rocket Long March 5B ke saath naee ghatana aniyantrit punah pravishtiyon ke saamaany hone kee sambhaavana ko badhaatee hai.
---
Samapan
China ko aane vaale samay mein apane Space Station kaaryakram mein aur adhik launch karane kee ummeed hai kyonki isaka lakshy agale saal tak space station pariyojana ko poora karana hai. Ek baar samaapt hone ke baad, poora Chinese Space station lagbhag 10o tonnes ka hoga, jo International Space Station (ISS) ke aakaar ke lagabhag ek chauthaee hai.
NASA ke prashaasak Bill Nelson ne ek bayaan jaaree kar kaha, "Yah spasht hai ki China apane Rocket ke malbe ke baare mein jimmedaar maanakon ko poora karane mein viphal hai." "Space-fairing (antariksh me jaane vaale desh) deshon ko antariksh vastuon kee punah pravishtiyon (re-entry of space objects) par prthvee ke logon ke lie jokhimon ko kam karana chaahie aur un kaaryon ke baare mein paaradarshita ko adhikatam karana chaahie. Yah mahatvapoorn hai ki China aur sabhee space-fairing raashtr aur vaanijyik sansthaen baaharee antariksh gatividhiyon kee deerghakaalik sthirata sunishchit karane ke lie jimmedaaree aur paaradarshee tareeke se kaary karen".